Clients - Construction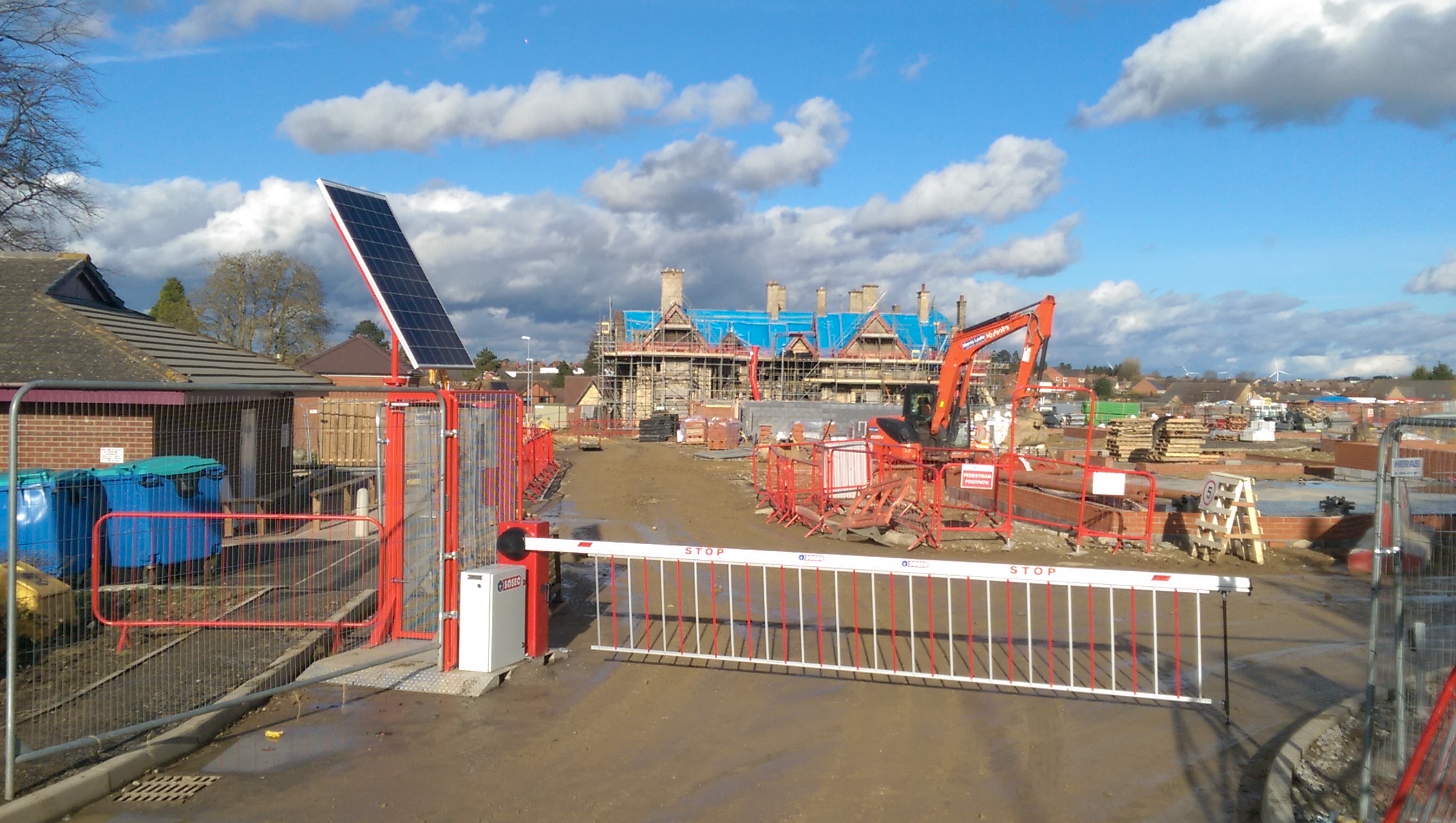 Construction often starts on a site where there's no power and demarcation changes are frequent. Our mobile solar-powered SOSEC barriers are the perfect solution - just choose the one you need from our range.
Our SOSEC range of solar-powered and mobile gates/barriers were first developed after a construction client asked us to solve a problem.
They needed a barrier but had no power. They needed people to shut the gate behind them - because despite a site-wide campaign, they weren't. They wanted to make sure only authorised people had access to the site.
And so we developed the SOSEC barrier/gate combo - allowing both vehicle and pedestrian access, with integrated access control via keycode.
We now have the barriers on sites across the country on a range of major building developer sites, plus on a mining site too.
Solar-powered means it never runs out of fuel, is green and always reliable and mobile lets them move it around the site as and when needed.
Our clients include a number of large house builders/developers & mining sites.