Gates
All of our gates are designed, manufactured and fitted to the highest standard. So you can have safe gates with reliable security and beautifully designed gate automation.
Swing gates
From coated steel, palisade, composite and metal framed wooden gates - swing gate automation is popular and practical. But not always simple to achieve. There are a variety of motors to consider that will suit different gates, posts and slopes. But rest assured, with thousands of installations under our belts, we are experts, working with you from the start of the project to your satisfied completion.
Features include:
Above ground rams
Underground motors
Fully safety compliant
New gates or retrofit
Sliding
Sliding gates combine sleek motion with maximum security and create a high impact look to any property.
Sliding gates are perfect for limited spaces, wide openings, tight corners and sloping drives.
Features include:
Up to 12m opening
Steel, ornamental or wooden gates
Fully compliant and safe
High impact and high security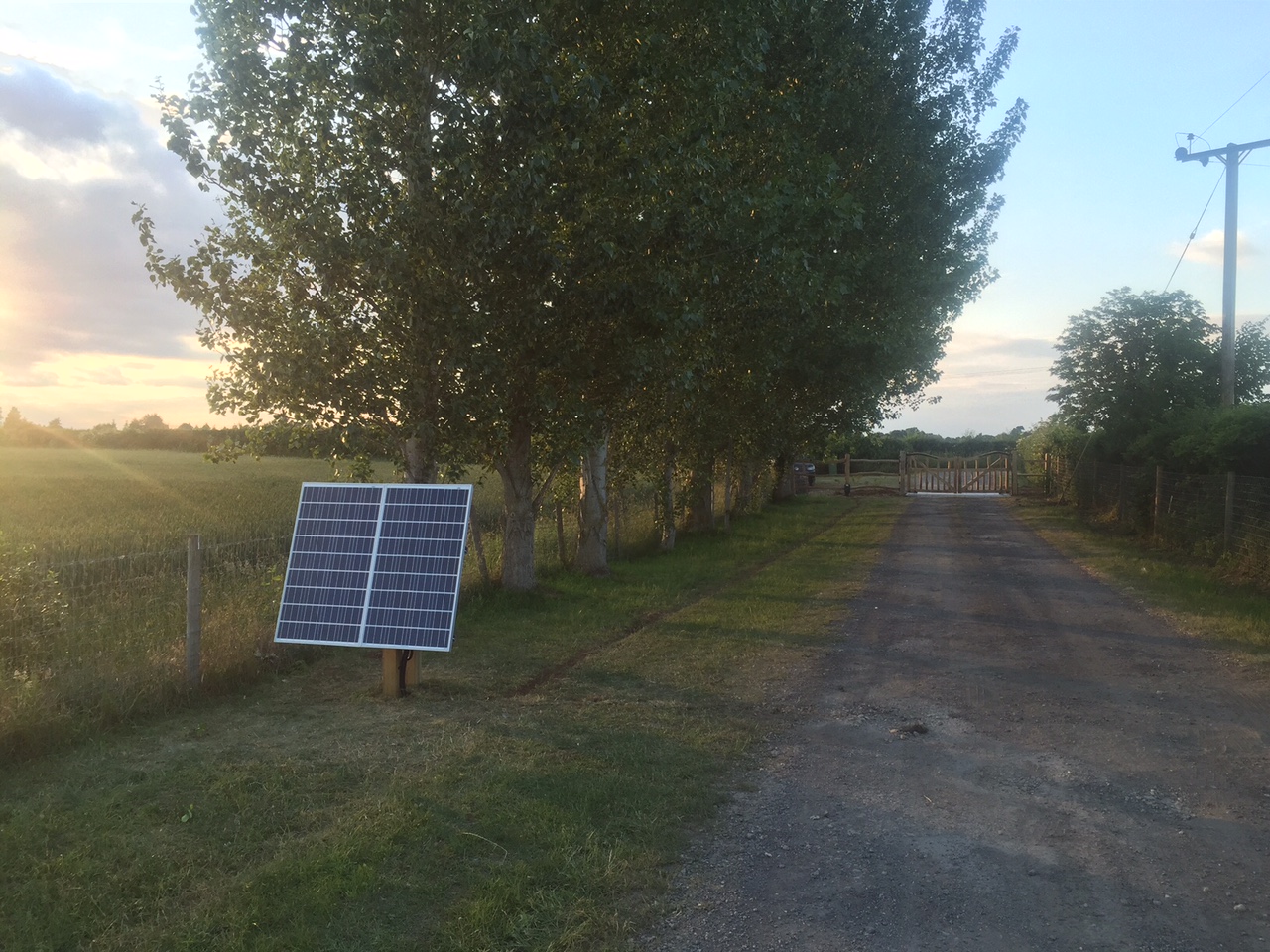 Solar Powered
Harnessing the power of the sun, our solar gates are both cost-effective and environmentally-friendly. The world is becoming a greener place and every effort to harness green technology is an effort we support.
All of our gates can be solar powered, whether they be the heavy-duty construction site with our SOSEC range, or our domestic sliding or swing gates.
Calculated based on your required usage and latitude on the shortest day of the year, solar powered gates operate right through an average UK winter.
Bi-fold
Perfect for high security, underground and smaller parking areas where a fast opening time is needed. Whether that be a hotel carpark, military compound, embassy or police station, bi-folding gates often provide an answer where other measures fail.
Features include:
Quick opening and closing
Anti tailgating
Integrated to access security
Ideal for sloping terrain
Contact our dedicated team to discuss your requirements