Double Success at Maidstone Business Awards
June 2017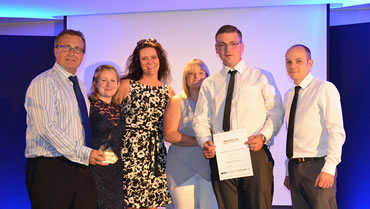 Green Gate Access Systems had an extremely successful night at the Maidstone Business Awards on Wednesday (14th June). The Kent-based company picked up two awards, winning in both the Innovation and Entrepreneur categories.
In winning the Innovation category, Green Gate clearly demonstrated how to successfully bring a new idea to life - namely the SOSEC solar-powered gate and barrier system. The judging panel said that, of all the entries, Green Gate had most effectively changed its business model and adapted to changes, in order to deliver better products and services.
Neil Sampson, Managing Director of Green Gate Access Systems, was awarded winner of the Entrepreneur category, demonstrating his entrepreneurial flair for achieving commercial success. The award also celebrated Neil's clear plans and strategies for the growth of his business, and the strong track record of innovation.
The awards were judged by Jane Ollis (Chair of IoD Kent), Dawn Beckham (Senior Account Manager at Heart FM Kent), Jacqui Offen (Director of JJ Systems) and Laurie Philp (Producer Director at Smugshot Videos).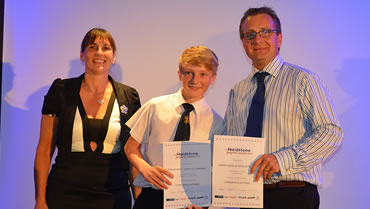 Neil said, "It's a huge honour to win these two awards, especially as there were so many other deserving entrants within the categories. To win is recognition of the hard work and innovation that Green Gate is putting in to make sustainable security and traffic control solutions.'
'I started the business with my wife back in 2006 - initially operating out of a bedroom in the family home. Eight years later - it's a fantastic feeling to be recognised for the work that we do and winning these business accolades to prove it."
Green Gate Access Systems developed its SOSEC range of products to answer a growing need to provide public safety and work site security, where power provision is not practical, but security and safety demands are high.
Its mobility, durability and flexibility in a single easy-to-deliver platform made it one of the most talked about products at Traffex 2017, the UK's leading highways industry event held in April at the NEC, Birmingham.