New Showroom and Offices in Maidstone
December 2012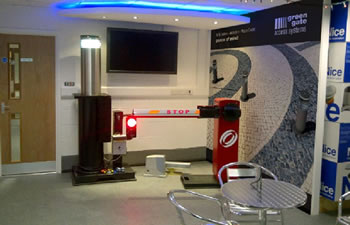 After many months of planning and development, we are extremely proud to be in our new premises with a full showroom and testing facility as well as a massive increase in space for our staff.
The new premises have become necessary after our UK distributor status was confirmed with leading Italian automation manufacturer, O&O. The new premises gives an official home to Green Gate Access Systems, which launched at the beginning of 2012 to work with O&O and focus on our more commercial clients.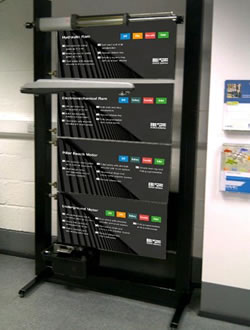 Within only a year of our last move, it was clear that we needed more space as the team grew and office and testing space became an issue.
The link with O&O confirmed the need. Fortunately our deliberate move to the Integra:ME estate in Maidstone meant that the next move was as simple as taking another unit next door (well, technically opposite!) giving us over 4000 square feet of workshop space, offices and warehouse storage.
The new unit has been specifically designed to allow clients to have a better experience and a high emphasis has been placed on the showroom facilities. Not only are there a wide range of working barriers, automatic bollards and electric gates, we can also offer you a fantastic cappuccino or espresso from our top of the range Italian café coffee machine!
In all seriousness, we have a wide range of new automation products from O&O including the new Grizzly hydraulic bollard, Night&Day3 super-fast barrier and the low cost, wide gap, Privee chain lifter. In addition, there are 5 different working models of gate automation from various suppliers and some examples of our new ornamental gates and underground flow plates.
Our new office facilities allows all the staff to have a little more space to work and provide the high level of customer service and technical support that we aim for.
Phase 2 of the move is to extend upstairs that will offer another meeting room as well as two more offices which we plan to start later in 2013. Clients and suppliers alike are welcome to visit at any time and we encourage any prospective clients to visit in order to see the different types of automation and access control available to them if it may help then select the best system for their needs.
Call 08456 800269 or contact us now to make an appointment for a great coffee and showroom tour.