Green Gate Access Systems launches UK's first Solar Barrier Kits
June 2015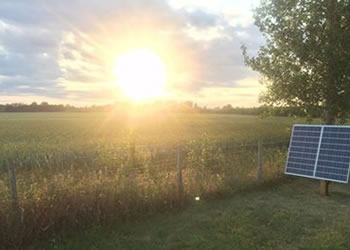 Kent based company, Green Gate Access Systems, has launched the UK's first solar-powered car park barrier systems. The kits - manufactured by Italian company, O&O, of which Green Gate Access Systems is the UK importer - have been described as a 'UK solution for the UK market' and are the only solar kits developed in the UK to operate in the UK - all year round.
The O&O Up & Down barriers, for example, are perfect for operation from solar-power where a green solution is required or a mains supply is not readily available.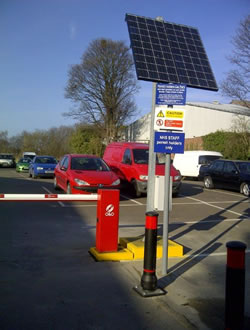 Often, providing power is the most expensive part of fitting an access control barrier, but the solar option allows security to be fitted to the most remote locations. The standard solar panel will operate the barrier up to 100 times a day and can be upgraded to 950 operations - in a British winter!
The solar systems also assume each barrier will be fitted with a GSM intercom and exit loop as standard and are rated to cover this in the solar calculations.
"These solar-powered barrier systems add a completely new dimension to the UK security market." said Managing Director, Neil Sampson. "Having already proved their worth with clients such as BT, DHL and the NHS, they are perfect in remote locations or shared power situations and can be upgraded with ease, depending on how busy the entrance is.'
'Supplied with everything that's required, including solar panels ready to fit to a 100mm post, the kits are a massive cost saving when mains power is more than 50 metres away from the gate. They also come supplied with a three year warranty, which can be upgraded to four, if required.'
'We have continued our solar expertise into our range of solar gate automation with a section of ram and underground automation with 10 year warranties that can be operated up to 200 times, per winter day."
For further information on the solar-powered barrier and gate kits, please download the full brochure (PDF, 3.6MB), contact us or call 08456 800269.