Solar Lighting
We've produced the UK's first mobile solar lighting units, giving you powerful light when you need it and a solution you can forget about once they're up and running. Both of our lighting products can be used temporarily and the set-up is just a few minutes, to fold open and position, with a safety check to finish.
Why would you switch to a solar lighting unit?
No electricity requirements
No running costs
No noise
No emissions
Reliability
Our clients are using these lighting units for Infrastructure projects (rail, highways and commercial/residential developments; Temporary site works; Car parks and welfare compounds; Outdoor events and festivals; Emergency response lighting; Breakdown replacement.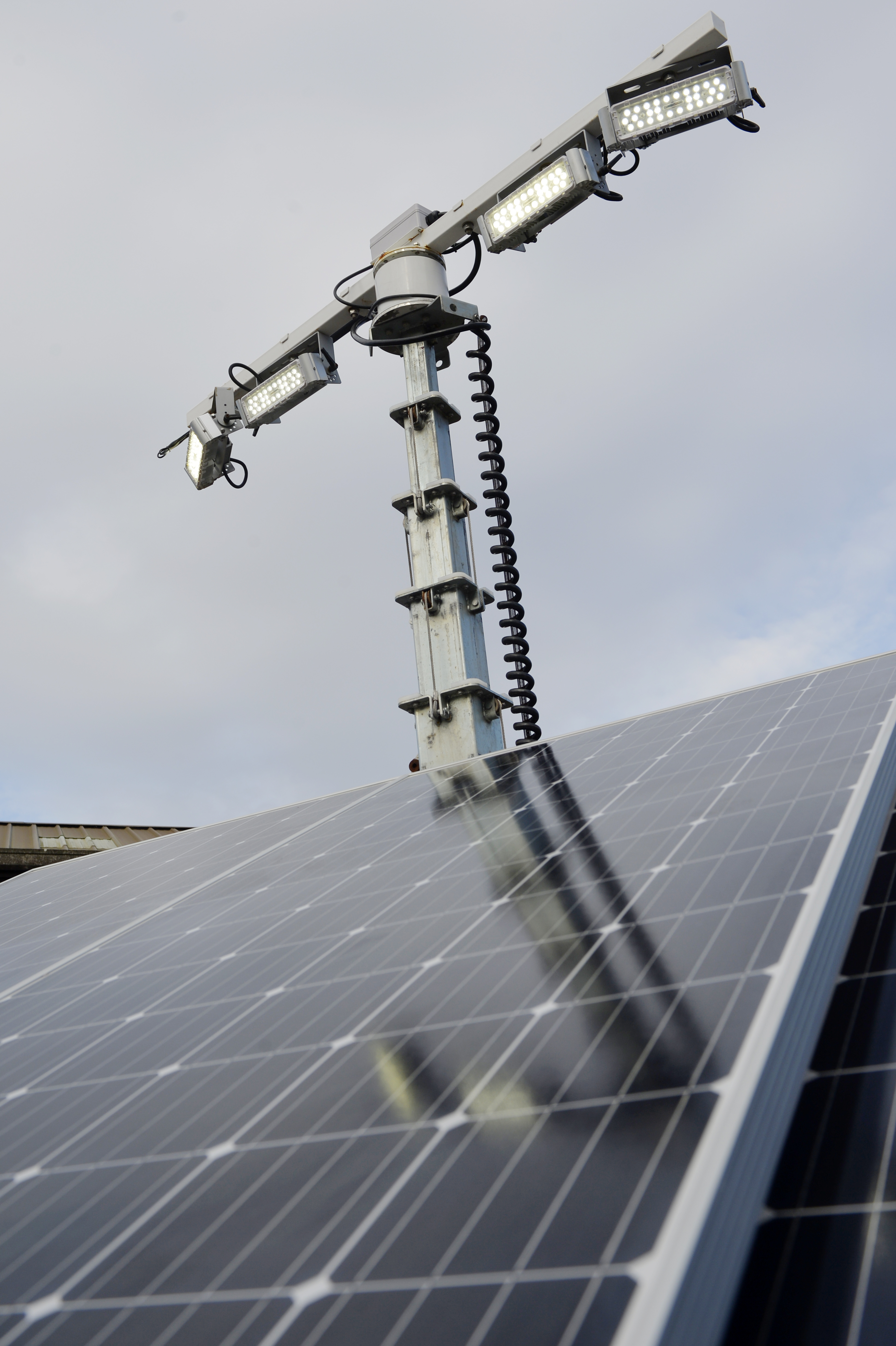 Prolight - temporary site lighting tower
Even on those dark winter days, the solar panel will keep harvesting the sun's rays, making sure you have up to 16 hours' light a day.
The light is powerful without any noise, plus you'll never refuel it - great for the environment and your costs.
Clients are using it at events and on construction sites when getting power to a location is tricky - this unit doesn't need any mains or wires anywhere.
We can add a remote control function, meaning you can adjust the settings without actually having to go out to it on your site.
Plus we can give you data analysis on carbon and cost savings.
Protemp - temporary site lighting column
Designed to be used along paths and welfare areas, the column will give powerful light for up to 8 hours per night. Even on dark winter days, the solar panel will harvest the sun's rays to give you reliable lighting overnight.
It's quick and easy to set up and also move around a site or to a new area.
The difference between this column and the tower, is the power of light - the column will give you a much brighter and powerful light.