Gate MOT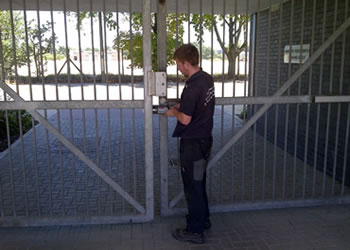 Our Gate MOT includes a full safety assessment, force test and production of a machinery file and safety report. We also check that the gate/barrier/bollard is opening and closing correctly, the access control is as it should be, everything is clean and lubricated and ensure any problems are fixed or highlighted.
We will carry out an MOT on every gate we work on, whether it be a new installation, repair or a part of an annual service plan. We need to know the machinery and be sure that all is working as it should be - which we can't do without rigorous and documented testing.
Recommended yearly - we will remind you when your next MOT is due, so you never have to remember or worry that you've missed it.