INSTABOOM Go Brochure (english) INSTABOOM Go Brochure (norwegian)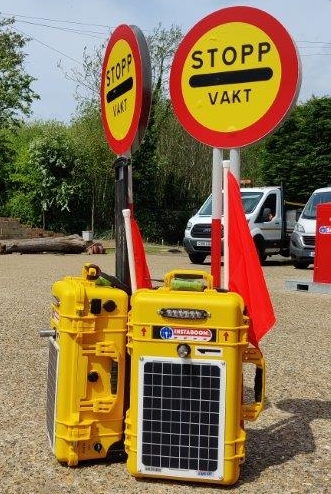 INSTABOOM Go
The INSTABOOM Go is a brand new approach to saving lives and saving carbon while managing traffic in temporary road closures. The rugged, lightweight solar-hybrid flight case is under 25kg meaning a whole closure can be deployed by one person. The operator can then operate the whole closure from a safe distance, up to 800m way.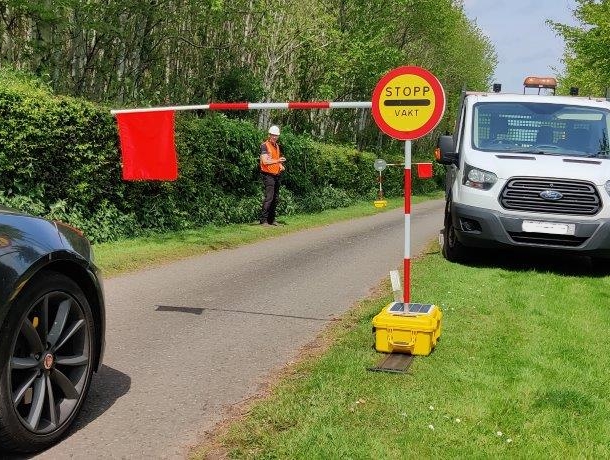 With labour shortages a critical threat in the highways sector, the INSTABOOM Go allows what has always been a dangerous 2 man operation to be managed by one, more safely. 100% labour and life saving.
The latest product in the highly successful INSTABOOM family, the INSTABOOM GO is manufactured at our Kent facilities, is UKCA marked as well as all other necessary safety accreditations. Supplied with an 800m remote control as standard and with optional telematics, allowing remote monitoring of battery life, rotation state and location.